Vault Productions press release (March 16, 2019) – Tom DiMaggio will embark on his most ambitious video project to date with his Vault Productions crew this season. "The Show at Stafford Speedway" will be a new reality series following four drivers throughout the 2019 season in their quest for the SK Modified® Track Championship. The series will debut in January 2020. Watch an extended preview below
"I've had this idea in mind for a few years now" DiMaggio said. "I feel like what we have here in the northeast in terms of driver personalities and action on the track would make a great reality show. Stafford is a great race track for this project. Its one of the premiere short tracks in the country, the facility is beautiful cosmetically and their SK Modifieds are one of the best weekly short track divisions in the country. You can't beat the star power in that field"
The four drivers who will be profiled are Stafford's defending SK Modified Champion Ronnie Williams, 3-time Stafford Champion Keith Rocco who is also a former NASCAR National Champion, 2nd generation driver Mike Christopher Jr and Glen Reen, who has a Stafford Late Model Championship and NASCAR Modified Tour win on his resume.
"Picking which drivers we wanted in the series was a challenging process." DiMaggio says he had to treat it more like casting a television show rather than simply picking the most accomplished drivers in the division. "You have to not only look at their accomplishments on the track but their personalities off the track and the dynamics of their race team. We think we have 4 unique personalities that will provide us with entertaining content throughout the season."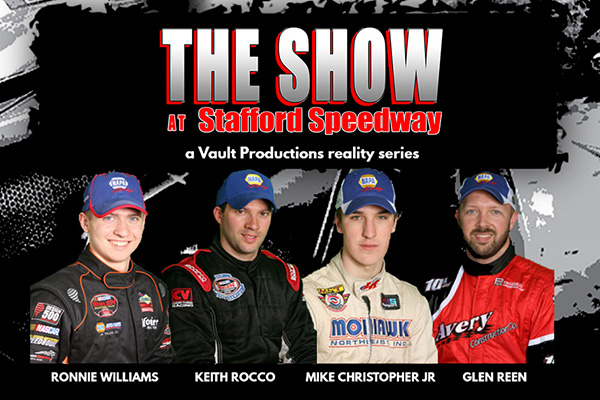 "Keith Rocco is on the national scene with all that he's accomplished. He's an intense competitor, always so focused on winning races. He's the oldest of the four drivers and the only father in the group. Ronnie Williams has really come into his own in the last few years and the Skowyra family he drives for is a huge group of people. They're like 40 deep when they're in victory lane. Ronnie's also super competitive and there were some tense moments between him and Keith last season. (Mike Christopher) Junior also came into his own last season winning the last 3 races. His dad Mike Sr and uncle Ted Christopher are legends in Stafford's SK Modified history and the father-son dynamic between Mike Jr and Sr is pretty compelling. And Glen Reen is a character. Aggressive driver, fast car, no stranger to controversy and also has a cool connection to his car owner Dan Avery, who was his favorite driver when he went to the races as a kid."
The Vault Production team will go into the season with a focus on 5 events: The season-opening Spring Sizzler, the SK5K 100 lapper, TC Shoot-out and the season-ending Fall Final. A 5th event is still not determined but DiMaggio figures it will be towards the end of the season. "We have one other event in the budget but we want to wait and see how the season plays out before deciding which event to cover in-depth." During these 5 events, the 4 drivers will be filmed throughout the day, with multiple cameras mounted on their cars, recordings of their team radio frequency and coverage on pit road and in the spotter's box during the feature.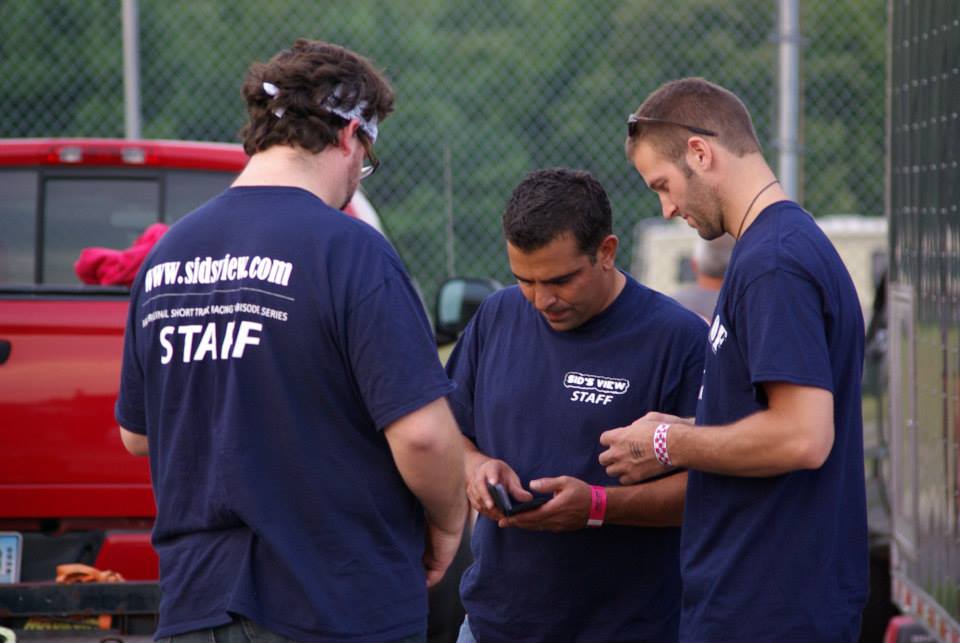 The Vault Production crew will include Sean Foster, an SK Modified competitor who is not currently competing on a weekly basis. Over the years, Foster has done his own entertaining videos for his shorttrackracer.com website. "Sean and I have been trying to join forces on a project for a while now. I think we finally found the right one to move forward with. We work good together and have great synergy bouncing ideas off each other."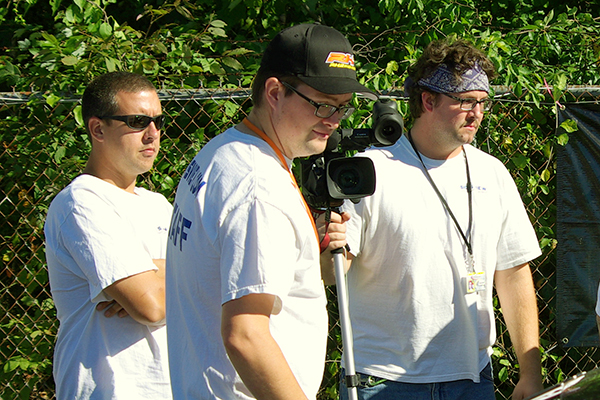 Jesse Gleason, Brent Gleason and Phil Jacques will be the veteran crew that have been with DiMaggio for close to a decade filming races. They will be the core crew filming at the track. Nicole LaRose, who works at Stafford Speedway as a paddock reporter, will join Tom, Sean and Bob Lucas as the crew visiting the race shops. Lucas has previously worked on DiMaggio's documentary series on the history of The Waterford Speedbowl. Shawn Waddell will coordinate the team frequency recordings. Stafford Speedway will also contribute footage from from their own broadcast media team. "I really have an all-star caliber crew. To pull off a project like this, you need a ton of footage. I couldn't be more fortunate to have this team behind me for this ambitious project."
DiMaggio said it took a couple of months of pre-production to figure out the budget, coordinate the logistics and put together the production team. "Stafford liked the idea from the jump, but it took us several conversations for us to figure out a feasible game plan. Once Waddell Communications, Hoosier Tire East and New England Race Fuels joined as marketing partners, we had enough commitments to green light this project. We still would like to have a few more sponsors come on board."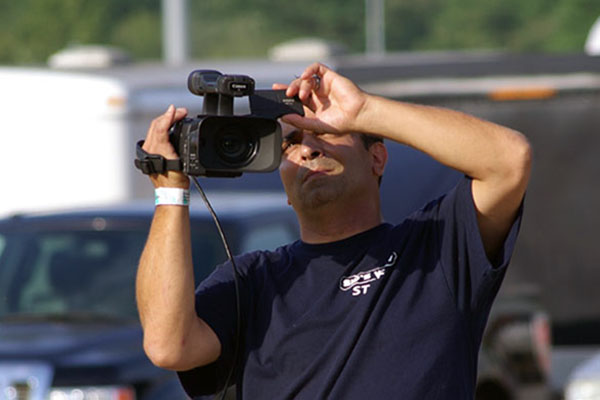 Vault Productions may add additional events to their production schedule should enough marketing partners join their team. Anyone interested in sponsoring this series can contact DiMaggio directly via email at sid@vault-productions.com
Vault Productions will release short video promos throughout the season on their YouTube channel as well as their Facebook page and Stafford Speedway's Facebook page. When the reality series is released in January 2020, it will be available on sidsview.com via their YouTube channel.
"We feel like the series will be 5-6 episodes, but again, if we get more marketing partners to join the project, we can do more events and for each additional event we cover in-depth, we'll add another episode to the series"